Experts of the Ukrainian Veterans Fund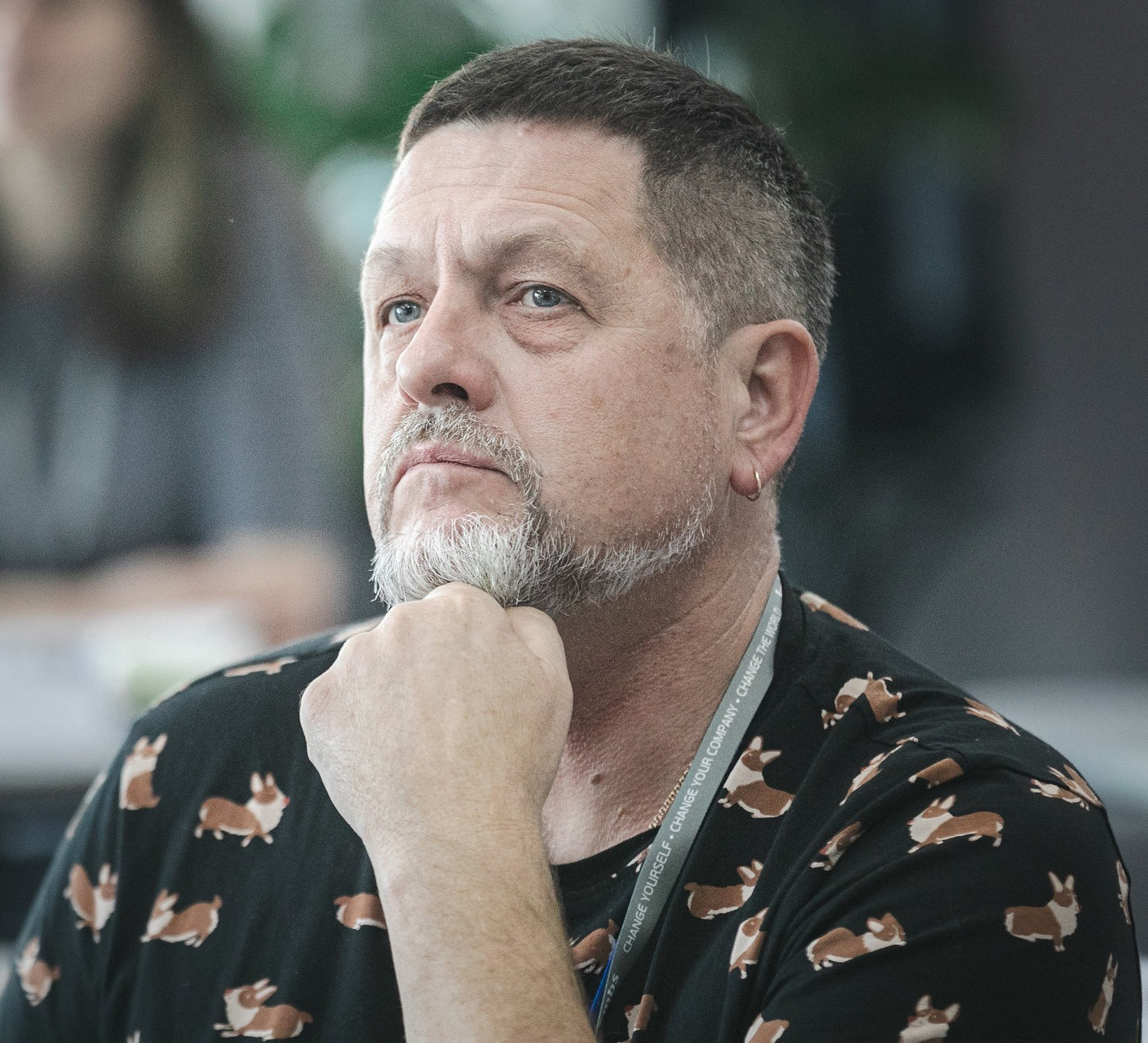 Oleksandr Chumak
Founder, president and project manager of the Public Organisation "Association of Private Employers".

An entrepreneur since 1996 and engaged in public activities in this field for almost 12 years.

Oleksandr has ten years of effective project management experience. Since 2015, he has thoroughly studied the experience of other countries in the field of entrepreneurship and promotion of local economic development. In addition, he analyzed the experience of the veteran business in the USA, the promotion of the return of displaced persons and refugees and the development of their self-employment in Bosnia and Herzegovina.

According to Oleksandr, he used this experience when implementing similar projects in Ukraine, which he developed and currently manages.

"I am sure that the previous experience of implementing projects, as well as theoretical and practical knowledge in the field of protection and development of entrepreneurship will help me make a personal contribution to the development of the Ukrainian Veterans Fund, the implementation of its programs at a high level and the development of veteran business in Ukraine," says Oleksandr Chumak .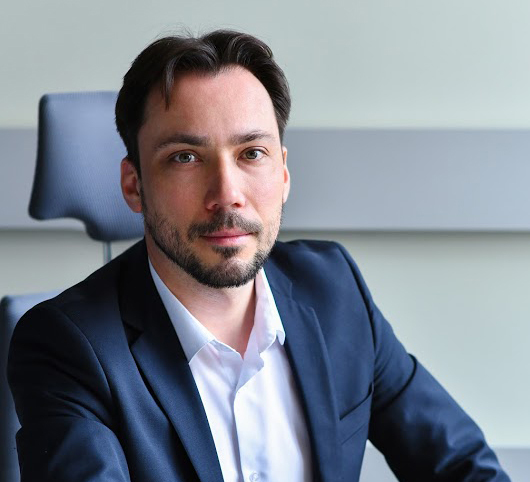 Sergey Sagun
Director of the SmartTender electronic platform (Prozorro purchases, Prozorro auctions. Sales) and Signy electronic document management service.

Serhiy has 24 years of professional experience, 17 of them in management roles in business development and expansion, effective project management. He has experience in building a business from scratch, working both in the production sector and in the technological market of IT services. In 2019, he completed his studies at the Kyiv-Mohyla Business School.

"I am convinced that the Ukrainian veteran business is and will be not only a significant contribution to the economic recovery of Ukraine, but also an extremely important component of a healthy society. In a team of experts, I will be happy to apply my knowledge and experience to promote the development and efficiency of the business of Ukrainian military personnel," Serhiy Sagun shares his plans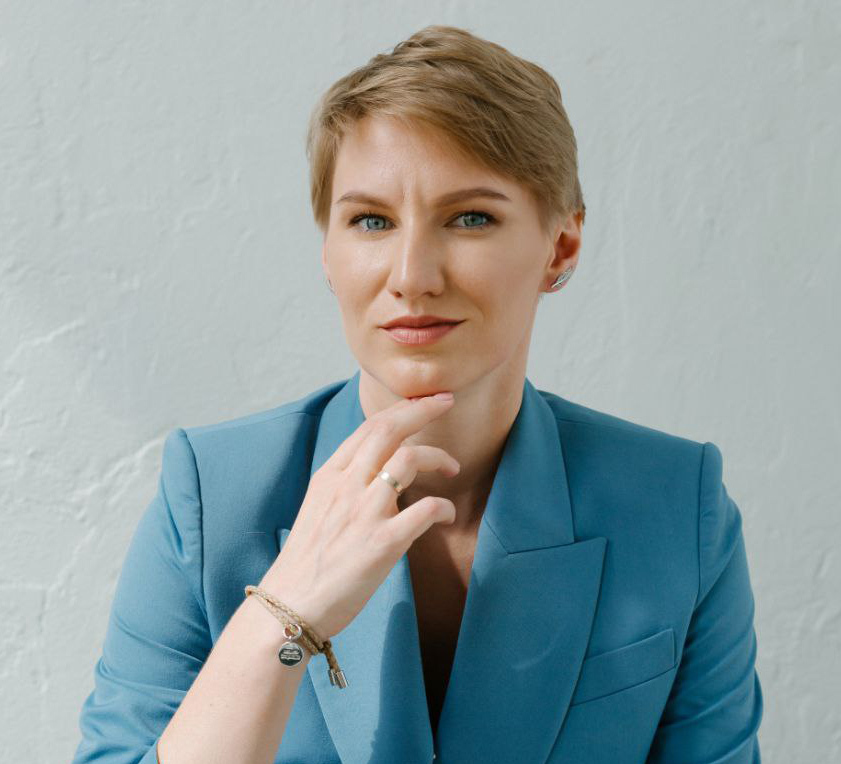 Maria Kot
Co-founder and managing partner of ART — the Ukrainian agency for investment in human capital, teacher at the UCU Business School, consultant, speaker, trainer and author of courses.

Maria has more than 11 years of experience in the IT industry, of which 7 years she has held leadership positions in recruiting and management, business development and operational management.

Teacher of UCU Business school, trainer of disciplines and training programs in HRM, people management and leadership. Develops and is an active participant in programs aimed at developing the talents of young people and female leadership.

"Participation in the expert council is my opportunity not only to honor the memory of veterans, but also to contribute to the support and development of veteran initiatives and projects that can make our state more resistant to current challenges and contribute to the economic recovery of the country after the war... I am glad that the Ukrainian Veterans Fund is precisely the platform that attracts competent and qualified experts with a variety of experience and expertise from various fields and unites them under one slogan: care, support and development of veteran opportunities. It is important for me to contribute to the stability and development of the country and the development of the veteran movement by joining the expert council of the #Varto program, because I am familiar with the specifics of building and expanding a business in Ukraine, I understand the problems and needs of business in our time...", shares Maria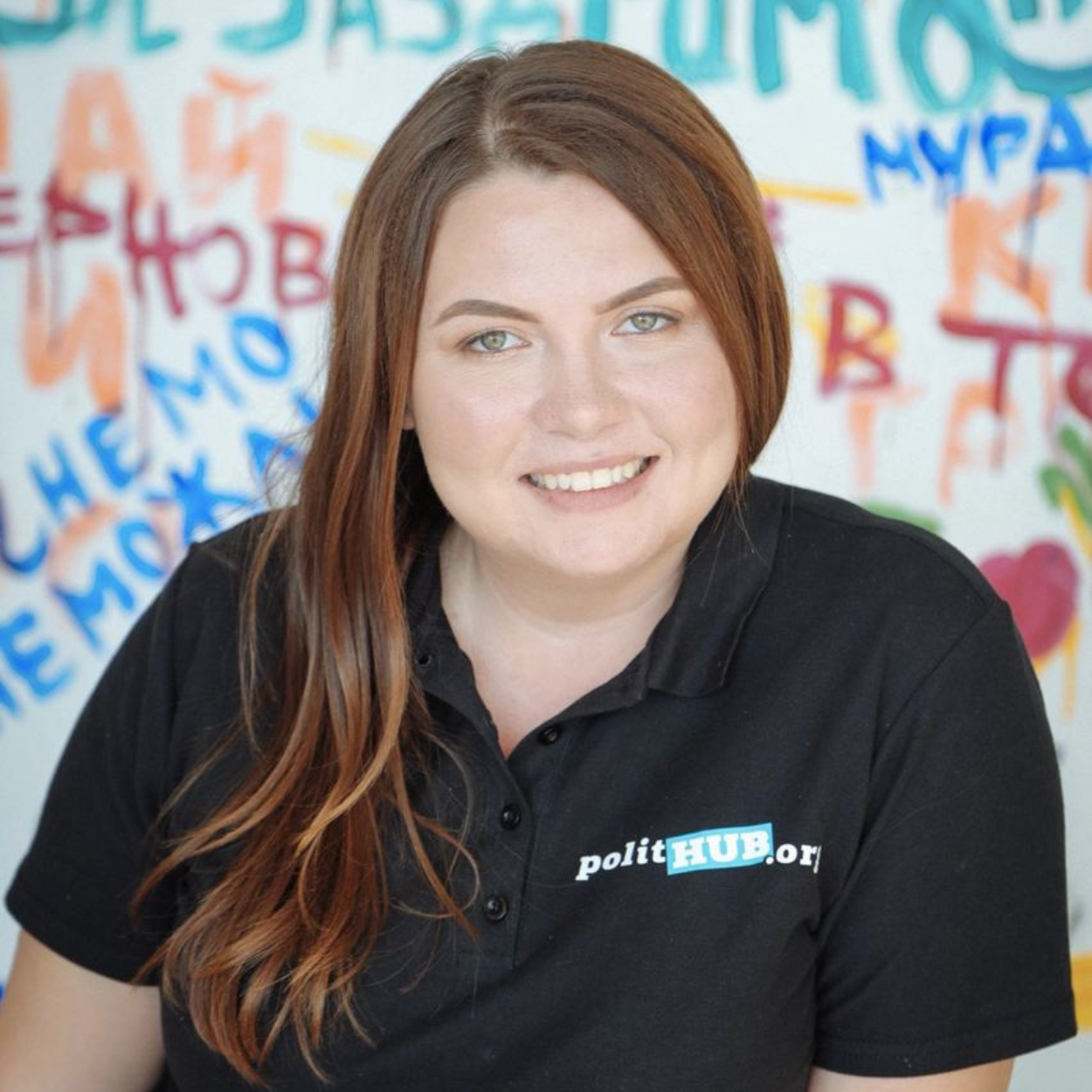 Vita Dumanska
Vita Dumanska - leader of the CHESNO Movement, candidate of economic sciences, trainer.

Vita has over 10 years of experience in project management, coordination of national monitoring and advocacy campaigns. The total budget of the projects she implemented projects is above 2,000,000 dollars.

Since 2019, Vita has been leading the "CHESNO Movement". Previously, she worked as the head of the transparency and accountability department of "CentreUA" and as a project manager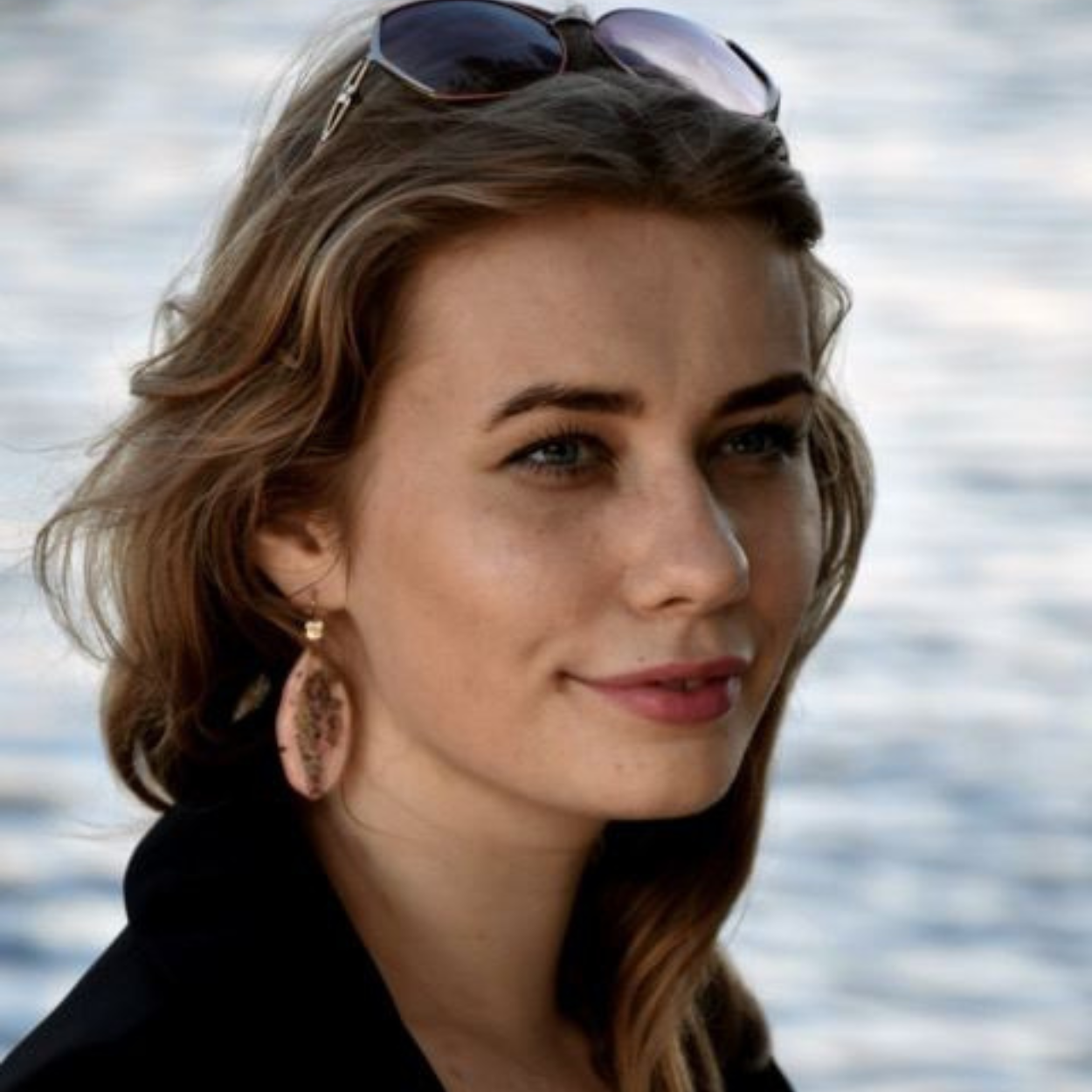 Liya Kotyash
Liya Kotyash is the founder and director of Redut BF.

She is a project manager, strategic and operational planning consultant. From 2014 to the present day, she is a coordinator of such veteran projects as:
"Veteran Business Development Forum"
"Create your business!" School for veterans of ATO"
The printed edition "How to start your own business: a note for veterans of the ATO"
"II Veteran Business Development Forum"
Kyiv School of Economics program for support of entrepreneurial activities for veterans of the ATO/JFO
and a number of other projects and activities

In 2020-2021, Liya examined projects of public organizations in the relevant commission of the Ministry of Veterans Affairs of Ukraine.

Liya says: "I believe that public organizations have a clear understanding of the problems of veterans and their family members, so they know how to solve them through projects. With properly planned project activities, they can provide support to many of our warriors who have completed their service and are now veterans. As well as to their spouses and/or children who need support. Thanks to the VARTO+GO competition from the UVF, support for veterans will increase. I hope that the submitted projects will be of decent quality. I am glad that I can participate in the selection of the best of them."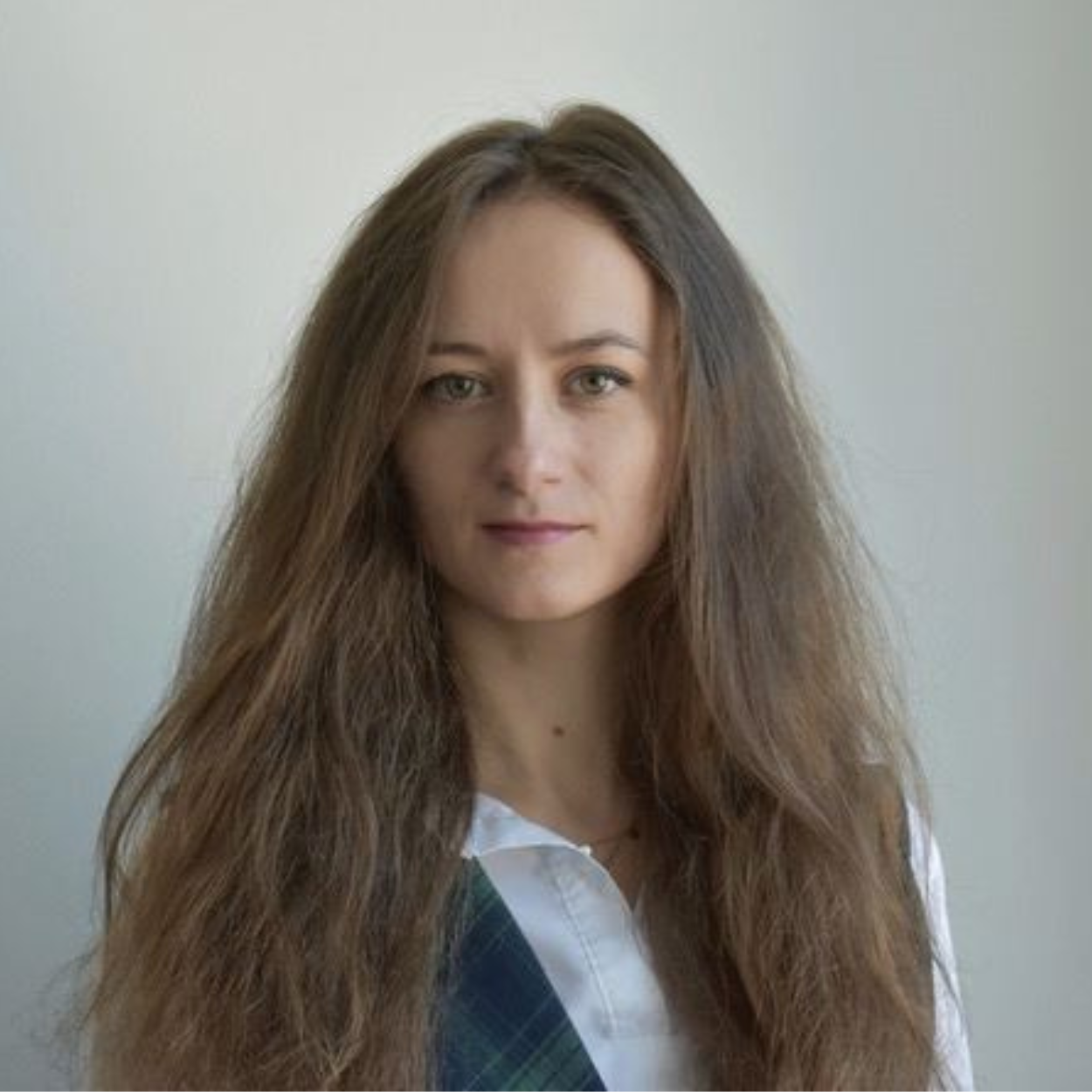 Anastasia Mazurok
Anastasia Mazurok is the operations director of the leading anti-corruption public organization Transparency International Ukraine, which administered and successfully transferred ProZorro, ProZorro. Sales, eHealth, and E-Data digital systems to the state of Ukraine.

Anastasia is a sociologist by occupation, she has considerable experience in planning, budgeting of projects and subsequent successful management of their implementation. The expert knows how to ensure stability in conditions of transformation and to develop projects in conditions of uncertainty. Adheres to ecological approaches in people management.

The expert researched and studied social and political processes of Ukraine, public opinion on various topics. Anastasia has been working in the social and humanitarian sphere for 8 years now. Six of them she spent in the anti-corruption public organization. First as a monitoring and evaluation manager, and now as an operations director.

Anastasia says: "I believe that a strong country is when each of its citizens feels fulfilled, strong, happy and safe. I strongly share the idea of the VARTO+NGO project, as I believe that promoting the reintegration of veterans, their families, people who have suffered most of all as a result of the war, is as important for the happy future of Ukraine as the military struggle for our victory. My participation in this program as an expert will allow me to contribute at least a little to this important social mission, using my experience and my skills."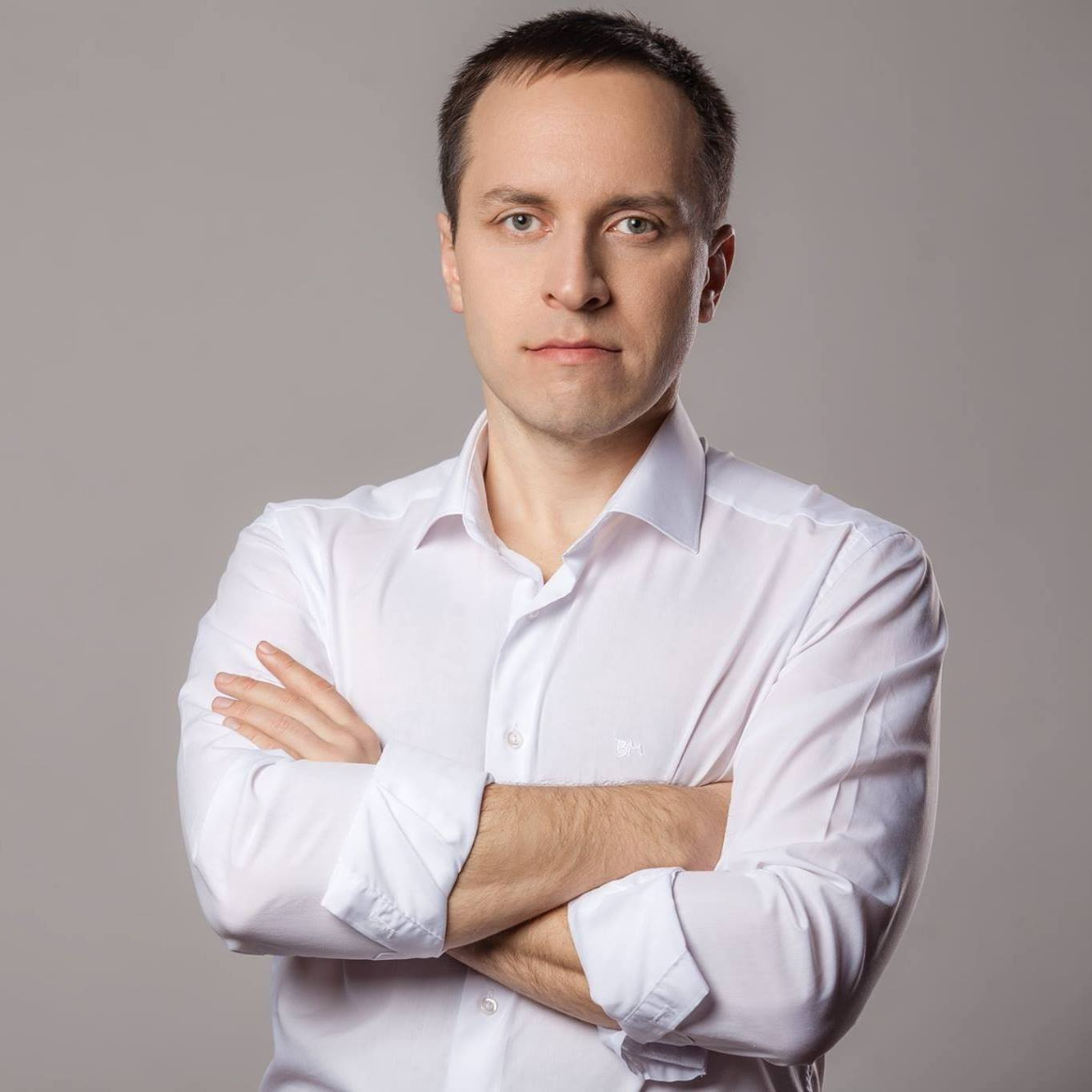 Oleksiy Herashchenko
Oleksiy Gerashchenko is an economist, entrepreneur, professor and writer. He teaches his original financial courses at the Kyiv-Mohyla Business School. Oleksiy is a business consultant, he popularizes economic knowledge and economic culture.
Oleksiy is the author of articles on the practice of financial management, the developer of the online courses "Economics for Everyone", "Entrepreneurship. Your Own Business in Ukraine" and "Financial Management" on the Prometheus website. He is also author and wrote four original books: textbook "Economics XXI" fiction story "Only a second" children's adventure economic story "Catonomics or How cats built the economy"
a guide for beginning entrepreneurs " Your own business. First step. Economy".
Almost 200,000 people are registered for Oleksiy's online courses in economics and finance.
Oleksiy Gerashchenko has vast experience in running his own business, in consulting other business projects, and in implementing business projects for companies of well-known companies.
Oleksiy believes that the majority of veterans are motivated people whose thoughts and souls are burning with the aspiration of self-realization for the sake of the development of society and the country as a whole. He says, "Veterans are strong-minded people, full of energy, true patriots of their country. It often happens that strength and energy needs to be put in the correct direction, the direction of effort. The combination of aspirations, strong-willed efforts and systematic leads to success in business..."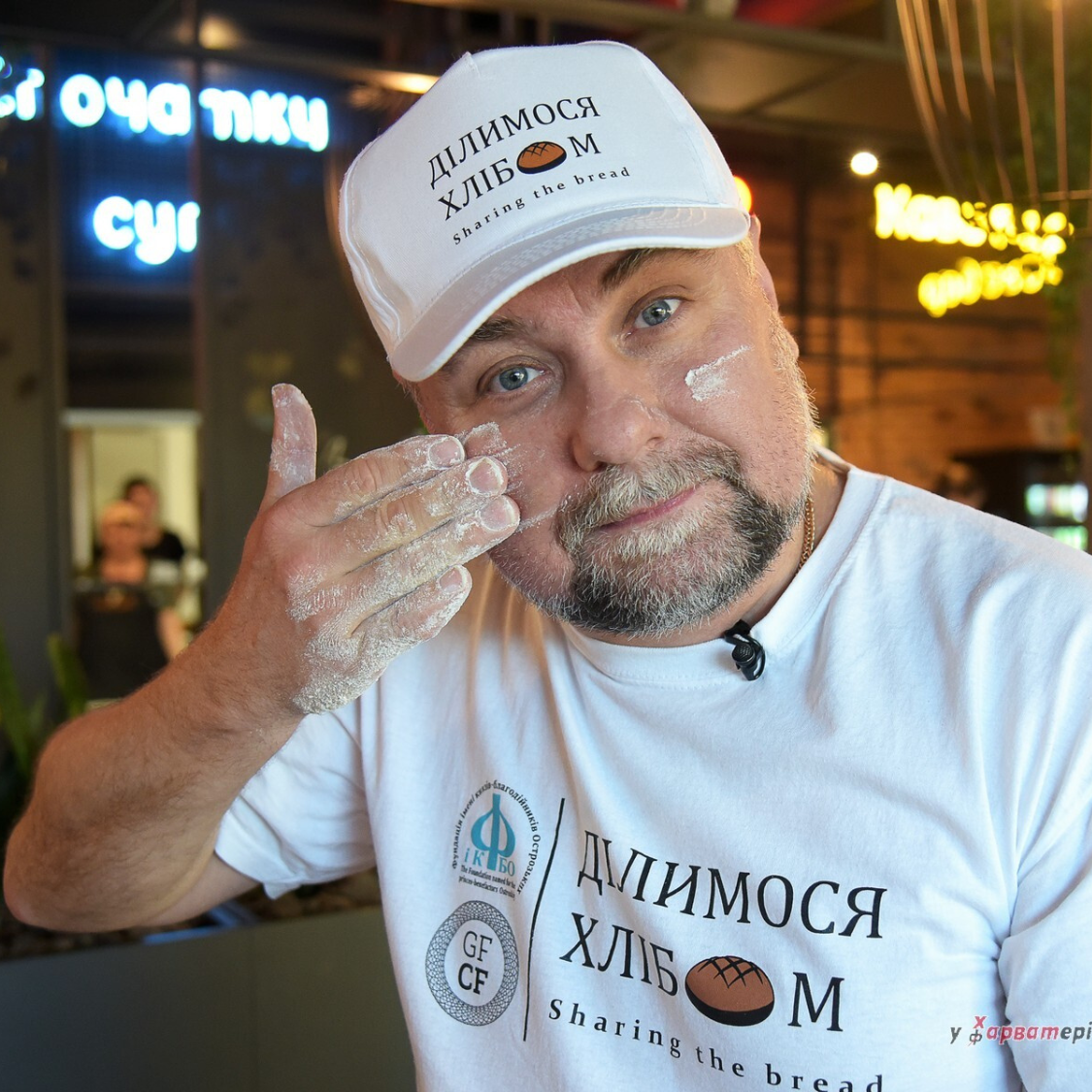 Ruslan Kraplich
Ruslan Kraplych is a public figure, an expert in fundraising and the development of non-profit organizations, the chairman of the Board of Directors of the Ostrozky Princes Foundation.

Ruslan began his public activities by participating in the Revolution on Granite in the late 1980s. Subsequently, he managed patriotic youth public organizations and charitable foundations in various regions of Ukraine, created and headed entrepreneurship support initiatives and consulting companies, as well as public and charitable organizations and their networks.

Since 2014, especially after February 24, 2022, Ruslan has been organizing a system of inclusion in the active social and economic life of communities for veterans of the Russian-Ukrainian war and internally displaced persons.

Now Ruslan actively volunteers and often travels to the frontline.

As an expert, he worked at the invitations of: Counterpart Alliance Partnership Programs (USAID), Development and Integration Program of Crimea of the United Nations, Ukrainian Educational Program of Market Reforms (USAID), United Nations Development Program, "Partnership for a Transparent Society" Program (USAID), ISAR - Ednannia, Forum Syud (Sweden), World Bank, OSCE, IOM, Programs of the European Commission, IREX, IFES (CIDA), SIRE (founded by the American Chamber of Commerce and NED), Caritas of Ukraine, Caritas SPES, ICNL (USA), Baltic-Black Sea Alliance (Latvia), NDI, the Fulbright Foundation (USA), the Danish Refugee Council and the Danish Demining Group, IC of the Red Cross (Switzerland, Ukraine), the U-LEAD Program with the support of GIZ, etc.

In 2009-2017, he was a member of the Supervisory Board of the Institute of Leadership and Management of the Ukrainian Catholic University, advising on fundraising issues since 2003.

Ruslan is the author of 20 books, most of which are devoted to fundraising and development of non-profit organizations, business planning, advocacy, advising of business trainers, etc.

In addition, he is a member of the Supervisory Board of the "National Platform of Small and Medium Business Development" portal.

Ruslan believes: "Many people who did not take part in hostilities, did not suffer losses caused by a devastating war, find it very difficult to understand people who live in a reality that is significantly different from the usual world of peaceful life. Where landscapes, sounds and smells remind of indescribable experiences. Where friendship and support are felt in a special way. That is why not only veterans, but also their family members and friends can and should be involved in social rehabilitation, which is work and creative entrepreneurship. This is what the Ukrainian Veterans Fund can support, which strengthens not only business projects, but also values. Therefore, when considering each proposal, each project, we, the experts, should not only count the budget figures and determine the break-even point, but also listen to the voice of our hearts."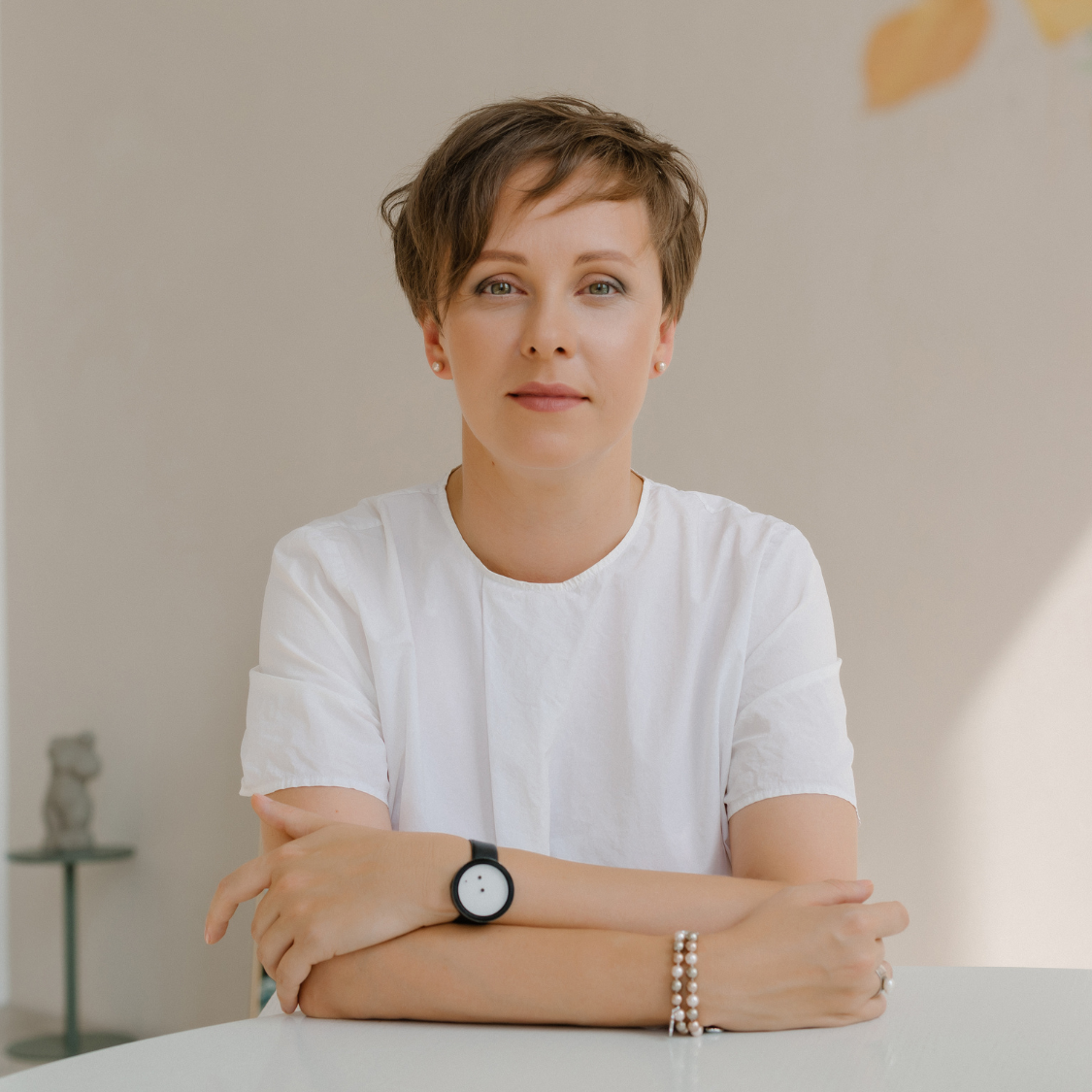 Oleksandra Alkhimovich
Oleksandra Alkhimovych is an expert in strategic development, certified HR specialist, professor at Ukrainian and international business schools.

In addition, she has experience in fields of IT, education and public administration. In business, she held key positions in HR and management as a manager, director and vice president of talent management. She cooperated with the Cabinet of Ministers of Ukraine, held the position of an expert on strategic development of the Investment Attraction Office.

Oleksandra studied at Harvard Business School and has a professional certification in HR, assoc CIPD from the Royal Institute of Personnel Development in London. She is the academic leader of the MA in Human Resources and Organization Development program at the UCU Business School and teaches at the UCU Leadership Center, in particular at the "Military Leadership" program for the Armed Forces of Ukraine as part of a joint project with the "Return Alive" Charitable Foundation. Oleksandra entered the TOP 30 of the most influential women in Ukraine, she also mentors social projects which encourage girls and women in STEM.

Oleksandra says: "In addition to protecting sovereignty, our country faces other difficult tasks - economic recovery, creation of new jobs, support for the development of small and medium-sized businesses, return of veterans to civilian life through retraining programs, etc. Such competitive programs as VARTO 2.0 contribute to the restoration of our country, and they help significantly in the development of a full and high-quality life of Ukrainian veterans. Therefore, I see my contribution and assistance to the development of the economy of Ukraine through projects and programs in which I can help as expert, teacher, mentor, project manager."